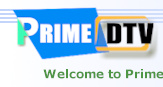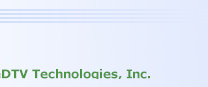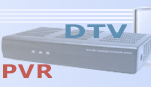 Home | About Us | Contact

Services

PrimeDTV Services and Support

At PrimeDTV™ we're in the business of delivering results to our customers by complementing our products with industry leading technical services and product support. Through our commitment to your success, we provide a suite of services to ensure that you get the most from your Digital TV solutions.


Product Support

PrimeDTV's highly trained and experienced Product Support engineers are available to assist you in your successful development and deployment, and in the ongoing support of your system. PrimeDTV offers customer and technical support in multiple packages to ensure proper fit with your production environment.



Technical Services

PrimeDTV Technical Services are dedicated to meet all of your technical requirements so that you will be successful implementing and using PrimeDTV products. We will help and ensure you a thorough understanding of our products and the depth and breadth to which they can be used in your applications.



Home | Products | Company | Contact | Web Store
Copyright ©2010 PrimeDTV Technologies, Inc.
All Rights Reserved. Sales Inquiries: sales@primedtv.com